Eye Examinations
Your eyesight is a precious sense – so it is very important that you have regular eye examinations, at least every 2 years, whether you feel you need glasses or not. Any deterioration in your sight can be so gradual that it sometimes goes unnoticed. That is why regular eye examinations are so important. At Marian Carton Opticians we pride ourselves on providing you with the highest standard of service. Eye care for you and your family is our top priority. Eye Examinations are FREE for all qualified medical card and PRSI patients.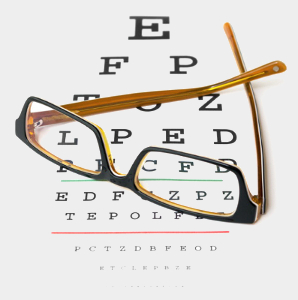 Eye Tests are FREE for all qualified Medical Card and PRSI patients
Before the examination the optometrist will ask you some questions about your general health and Vision.
During the eye examination we will always:
-Check your vision -Determine the specification of spectacles if needed -Examine the health of your eyes -Look for signs of disease
There may be additional tests specific to your circumstances as well.
Prior to your visit
If you wear spectacles, you should come to the appointment wearing your usual pair. To help your appointment run smoothly, it is advised that you bring the following items with you:
A list of your current medication
Any other pairs of spectacles you wear often (such as a near-vision pair)
Your most recent spectacle prescription, if you have it
The packaging of your contact lenses, if you wear them
Phone us today on 057-8620383 to request an appointment. If you are a contact lens wearer you can book a longer appointment to have both an eye examination and contact lens check at the same time. A thorough eye- examination takes time, we do not rush our clients. Expect to be with us for 1 hour in total.
Home Visits
Home visits can be arranged for our regular clients who are unable to attend our Practice. Please phone us on 05786 20383 for more details.
Glaucoma Screening
If you are over forty we will check your eye pressures to see if there is any indication of glaucoma. We will also check the health of the optic nerves at the back of your eyes.
It is important to let us know if there is a family history of Glaucoma as we may decide to do additional tests such as visual Field screening.
Driving License Tests
Group 1 license: The Optometrist will screen your vision to see if you meet the vision standard for driving with or without spectacle or contact lenses. We also screen your peripheral vision.
Group 2 Driving License: The vision requirements for this group including Lorries etc. are more stringent. The Henson 8000 Visual Field Screener allows us to carry out binocular field tests required for group 2 driving license tests.
We also check your contrast sensitivity and glare vision.
Macular Degeneration screening
We examine the macula using an ophthalmoscope or Volk lens. We can also check for distortion using the Amsler Grid. The retinal camera is also helpful in screening for macular degeneration.
Please let us know if there is a family history of macular degeneration.
Retinal Photography
We have had a retinal camera in use at the practice for many years. This allows the optometrist to look at the optic nerve head, macula and retinal blood vessels in greater detail, enabling detection of abnormalities. The photographs are stored confidentially so changes can be compared over time and we can provide the best care for your eyes.
OCT - Optical Coherence Tomography
If needed, we can offer an OCT test. This test involves deep scanning of the eye to give you a complete picture of your eye health.
Computer Vision Tests
Every employee who uses a Computer (VDU) as a significant part of normal work are entitled to have regular eye examinations covered by their employer. This is outlined in The Safety, Health and Welfare at Work act 2007.
Eye test available for VDU users. We can provide prescription safety glasses to employers who require them for their workers.